All Blogs
HR
How is cloud-based technology revolutionizing HR?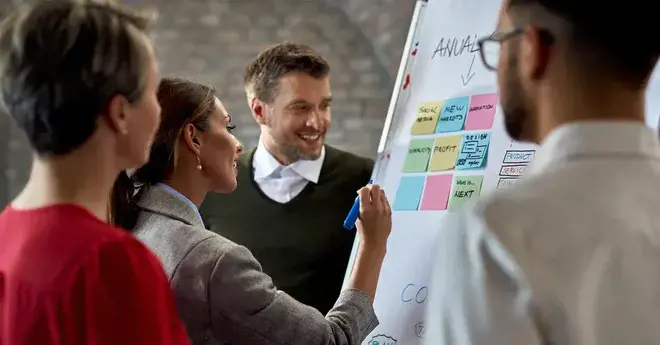 November 06,2020
Technology has been playing a significant role in transforming each and every department of a firm. Even those departments that used to have no relation with technological advancement like the accounting department are now thriving on modern-day technologies like AI and big data. Well, the same can be said for the HR department.
The modern-day HR practices are a far cry from what firms used a couple of decades ago for finding the cream of the crops. Although there are many technological solutions that have transformed HR into the form we know it today, the cloud has the biggest transformational effect on every single HR practice.
Cloud is surely not a new kid on the block and has become a $266 billion dollar market. From uploading a simple photo on Facebook to using Google Drive for accessing your office files, the cloud is present everywhere and we can say that it is the backbone of the modern-day internet platform. This is why the cloud is considered to be one of the most revolutionary technologies that have changed the world completely and HR is no exception to this wave of change.
With the help of cloud-based HR technologies, firms are able to improve collaboration and complete the recruitment process in a much faster way. When firms started making a paradigm shift to human capital management, all the businesses out there started realizing the power of automation and its capability to give the HR practices in a better line of sight. This is one of the main reasons why during Deloitte survey, 80 percent of the respondents said that they believe in using cloud-based technology for HR practices
Now almost all the HR departments of modern-day firms are actually tech-savvy departments that are thriving on technologies like the cloud. Without the cloud, recruiters and all the other people involved in the HR practices have to go back to the old ways of hiring the best talent in the industry.
Different aspects of HR where the cloud is being used
Recruitment
There are many recruitment platforms out there that give the recruiters an insight throughout the hiring process through the management module. All the information that is used in these platforms is centrally located and this allows HR professionals to get access to the data of people who have already applied for the company. These types of recruitment technologies are totally based on the cloud and there are many companies that have been able to streamline their operation through it.
Onboarding
You must be aware of the fact that the first couple of days of a new employee in your company is very crucial and there are many firms out there that are using the cloud for making these initial days a success for the new recruits. Instead of shuffling papers, firms are now more interested in providing information to the new recruits through a centrally located database for a better onboarding process. So, the cloud is being used to streamline the onboarding process as well.
Administration
Whether it is about payroll or planning, cloud-based platforms are allowing HR professionals to streamline the whole HR administrative process because cloud data is completely integrated and it can be accessed from anywhere. So, this means that HR professionals will no longer need to wait to reach the office desktop in order to get the HR administrative task done. They can be on the go and correct the mistakes in the payroll.
Performance
By using a cloud-based HRIS system, one can easily reward and retain employees. This will also help the firm in making sure that good performances are being rewarded with good compensation. With all the data available at a central database, making informed decisions while rewarding employees or analyzing their performance won't be that hard.
The benefits of using cloud-based technology for HR practices
Leveling the playing field
You should never think that the only aim of the HR department is to hire people as in addition to this, the proper organization of HR is also a crucial goal of the HR department. This is one of the most important reasons why adopting a consistent approach becomes necessary. For example, if a company has many branches then interpreting and implementing decisions from the HQ can be challenging but necessary as well.
With the help of cloud computing, all the branches of an office can level the playing field, regardless of their location. If you make the paradigm shift to the cloud computing platform then from recruitment to training, everything can be easily centralized.
Streamline recruitment process
If you have ever been involved in a recruitment process, you must be aware of the fact that this process involves a lot of data, right from scheduling to the final filtering of the candidates. If you follow the traditional approach, you will need to deal with all the data manually and thus the recruitment process will not only become prone to errors but it will become slow as well.
While on the other side, if you will start using cloud-based HR software, then every person involved in the recruitment and onboarding process will have all the data at their fingertips and since all the changes will appear in real-time, the overall process can be easily streamlined.
Reduced cost of recruitment
Yes, cloud-based solutions can also help you to bring down the overall cost of recruitment. It's true that in order to buy and maintain a cloud-based solution, you will have to bear the expense but when you will compare it with the money that you will be able to save then the net ROI will surely be pretty impressive. You will no longer need to pay money for the paperwork involved in the recruitment and onboarding process as cloud-based platforms like Google Drive, Dropbox and Box will do the work for you.
In addition to this, the cloud will improve the collaboration of your HR professionals and thus it will result in fewer mistakes. And if you will be making fewer mistakes, you can expect your HR project to get completed in a pocket-friendly manner. There are many ways cloud-based platforms will help you in saving money.
Increased employee engagement
You should know that cloud-based HR solutions are currently thriving on big data and mobile technologies in order to keep the employees engaged. For example, if an HR professional is using an advanced cloud-based HR tool, then he can send a pulse survey to all the employees in order to get accurate feedback regarding what the company can do in order to serve its employees in a much better way. In addition to this, cloud-based solutions can also be used for keeping track of hours and even for managing payrolls as well.
HR professionals know that employee engagement is the key to success and it also gives a competitive advantage to the firm. There are many cloud-based platforms out there that can be used to humanize the workplace and this will also aid in streamlining long term retention.
Bank-level security
Before the introduction of cloud-based HR solutions, most of the firms out there used durable padlocks along with fireproofing archives. But since now we have moved to the digital era, it has become important for all the firms to rethink their HR data safety strategy. And if you are thinking that your local hard disk is the best place to store such sensitive data then you should know that even a rookie hacker can steal all the data from your local hard disk.
Currently, cloud computing platforms are providing bank-level security to all the sensitive data used by the HR department. The cloud computing technology comes with the power of antivirus, anti-malware, firewall protection, two-factor authentication, and end-to-end encryption. All these security layers on the cloud keep your data highly safe and secure.
An easy approach to innovation
Have you ever thought about what will happen when your proprietary HR management software will become outdated? Deployment, training, and upgrades will pile up against the total cost of ownership. But cloud computing acts as a saviour here and allows giant companies and SMEs equal access to innovation in each and every type of cloud-based HR solution. With the help of the cloud, updating solutions will no longer be a hassle and this simply means that SMEs will no longer need to invest money in software solutions and other technologies on a continuous basis.
And when access to innovation will level the playing field for SMEs, they will be able to compete with the giant firms out there without any second thoughts.
If you really want to streamline your HR department, you need to incorporate cloud computing in your HR department and if you haven't done that yet then you are surely behind the curve. You should know that most of the firms have now realized the potential of cloud computing and this is why they are ready to make a paradigm shift of making their HR department tech-savvy through the cloud.
Allow your HR department to unleash its actual power and capabilities by making them equipped with cloud computing solutions. Collar Search can help you do it!